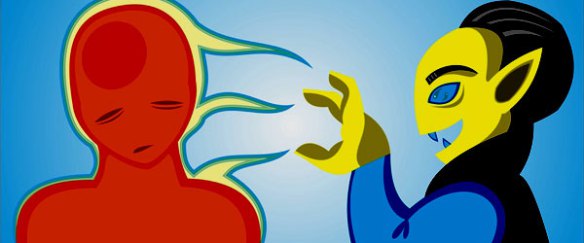 Can you ever just feel someone's negative energy as soon as they step foot into the room, or even house you're in? When they walk around the corner? Well if you answered yes, I am there with you.
Not only is that something that frequently happens to people but there's more to it.
A couple of names given for this include energy vampires and energy sappers. We've all dealt with them, hell we've all probably been them at a couple of points in our life! That being said, I think it's safe to say these types are not only unhealthy for themselves, but unhealthy for you to be around. Being around them literally feels like their negative energy is being transported from their body, into yours.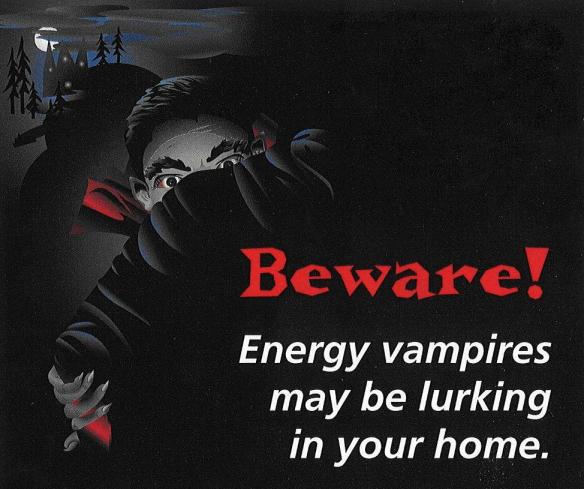 Here at Authentic Enlightenment we welcomed Jonathan Zap onto our show to have a deep discussion on mind parasites and energy vampires. It's well worth the listen and we uploaded it to YouTube right here for you and also please subscribe to our YouTube channel while you are there, we have lots of great interviews of top notch guests! Feel free to share this article around in hopes that maybe people will start realizing how their energy has an effect on others. We thank you for your support!
**Jonathan Zap is an author, philosopher, journalist, and teacher who has written extensively on psychology and contemporary mythology. He graduated from Ursinus College with honors in Philosophy and English and received his Masters degree in English from NYU. Jonathan has worked as a staff gemologist and instructor for the Gemological Institute of America. He has taught English in high school and college and worked with troubled youth as the dean of a South Bronx High School. As a wilderness guide, Jonathan has led inner city kids and other young people on expeditions to remote desert canyons and to the summit of Mount Rainer.
He is the author of numerous published articles, essays, experimental works of fiction and the Zap Oracle. Jonathan has done numerous radio and television interviews and is a featured correspondent and editor for Reality Sandwich, the popular online magazine, which has published dozens of his articles. He has an extensive background in Jungian psychology, paranormal research and dream interpretation. For over thirty years he has been using the tools of Jungian psychology to study popular culture and contemporary mythology.
Click HERE for our interview with Jonathan Zap on mind parasites, energy sappers, and more! 
***Also!! We interviewed the great Dennis McKenna, who is the younger brother of the late great Terence McKenna. It's a great one! Our interview can be heard here.
---
Chris Perkins is chief editor and writer for Authentic Enlightenment and host/producer of Authentic Enlightenment Radio on the CAV Radio Network
Subscribe to our YouTube channel