(Natural News) It's early in the news cycle on this story, so everything stated here may be subject to new information as it becomes available, but from what we know so far, the shooting in San Bernardino appears to be either a staged government false flag operation or an ISIS terrorist attack.
From what we know so far, this does not resemble in any way a "lone gunman" or an angry gun owner targeting someone he hates. The attack took place at the Inland Regional Center, a company that helps disabled people improve their lives with training, self-improvement counseling and more. No lone gunman shoots up a building full of disabled people.
UPDATE: We now know that LA police used the same building targeted in today's attack as a stage for active shooter drills carried out every month! As they police raid began, one staffer from inside the building actually tweeted, "drill started."
Breitbart.com is carrying live updates at this link, and PJMedia is also covering the story here.
Jon Rappoport from No More Fake News is also pointing out this key fact about this being based on a "training exercise":
KTLA reports—here's a key quote:
"The call first came in at 10:59 a.m. of multiple shots fired from the area of 1365 S. Waterman Ave., San Bernardino Police Department Lt. Richard Lawhead said. The department's SWAT team was training nearby and was suited, 'ready to roll' and responded rapidly, Lawhead said."
—Yet another mass shooting where, by chance, a training exercise was going on during or prior to the event.
San Bernardino, east of Los Angeles. Reports state several shooters in a cluster of three office buildings that employ 600 people, 20 victims down, and shooters apparently at large.
Here is a recent article I wrote about mass shootings paralleling training exercises:
Training exercises dovetail with mass shootings What are the odds?
Military gear, escape vehicle and more…
According to eyewitness reports, this shooting was carried out by "three white males dressed in military gear."
They were highly organized, too. They carried out the shooting and then fled in an awaiting vehicle which has not yet been found.
These are not the actions of a crazed, lone gunman. These are the actions of a highly trained force with a specific mission to carry out. They even got away from the scene of the crime! (So far…)
All signs (so far) point to a false flag operation or an ISIS terror attack
This has every sign of being a planned, professional operation, carried out for a specific political purpose. And that leaves just two likely explanations from what we know so far (this could change when we learn new details, of course):
Possibility #1) This could be a staged government false flag shooting, carried out in a desperate attempt to paint gun owners as so cruel and evil that they would even murder disabled people. The end game of this? Nationwide gun control, of course. Obama needs a justification to issue an executive order criminalizing gun ownership among citizens (which will set off a civil war, by the way).
Possibility #2) This could be an ISIS terrorism attack, carried out by ISIS operatives dressed in military gear. ISIS, of course, has promised to attack America just as they recently attacked Paris. The Obama administration (and nearly all democrats) has turned a blind eye to the very real threat of ISIS crossing open borders to occupy America the way they occupied France. Any person critical of ISIS has been ridiculously labeled an "Islamaphobe" by the insane leftist media which lives in a fairytale land of delusional denial about open borders and national security.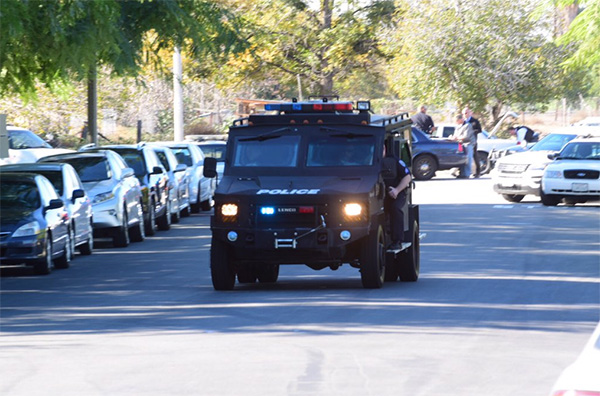 ---
Click below for out latest interview with Julia Tourianksi from Brave The World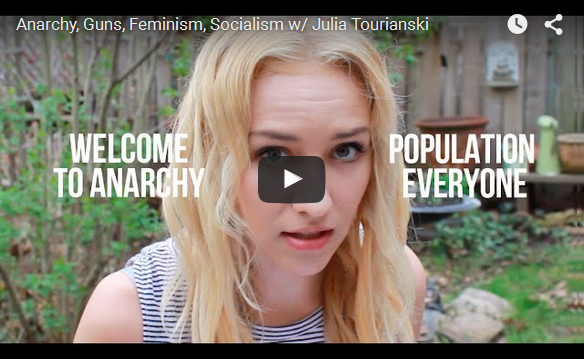 ---
Subscribe to our YouTube channel