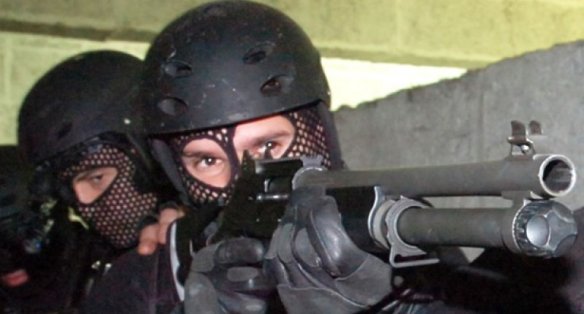 A Kansas couple lost their lawsuit after a federal judge essentially ruled that drinking tea and gardening were probable cause for a drug search warrant — but they forced a change in state law that could prevent similar raids.
A SWAT team raided Adlynn and Harte's home in April 2012 searching for marijuana as part of an annual series of drug busts timed to the unofficial "4/20" holiday.
Local news accounts of those "Operation Constant Gardener" raids reported that investigators found evidence of drug activity by "average families" in "good neighborhoods" such as Leawood, where the Hartes live, noted the Washington Post's Radley Balko.
The investigation started seven months earlier, when a state trooper spotted Bob Harte and his teenage son buying supplies to grow hydroponic tomatoes for a school project.
The state trooper passed that information along to the Johnson County Sheriff's Department, which searched the couple's trash months later and seized "saturated plant material" they believed could be pot.
A drug testing field kit indicated the presence of THC, the active drug in marijuana, but lab tests later showed the "pot" was actually loose-leaf tea.
But that false positive and Bob's purchase of gardening supplies was used to support a search warrant, which was conducted by SWAT members who burst into the couple's home before dawn and held them and their 7-year-old daughter and 13-year-old son at gunpoint for two hours.
The deputies were looking for evidence of a "major growing operation," but authorities later said they realized within about 20 minutes that they wouldn't find anything like that and instead shifted their focus to evidence of personal use of marijuana.
They didn't find that, either.
The couple — who are both former CIA employees — filed a lawsuit against the sheriff's department, and they hit some major obstacles in their search for information about what led to the unsuccessful raid.
Kansas is the only state that shields probable-cause documents from public view, although other states restrict access to those documents before arrest warrants are carried out.
Adlynn, an attorney, and Bob, a stay-at-home father, spent $25,000 in legal fees to find out why the sheriff sent the SWAT team into their home.
U.S. District Court Judge John W. Lungstrum summarily ruled Friday that Johnson County sheriff's deputies had not violated the family's constitutional rights, and he found that the false-positive test of the wet tea leaves offered probable cause for the SWAT raid — which he also found was lawfully conducted.
The judge also ruled that law enforcement officers were not obligated to know whether drug-testing field kits are accurate, and he ruled that police aren't obligated to wait for more accurate lab test results before sending armed officers into homes while residents are sleeping.
Their case sparked widespread attention — and both liberals and conservatives rallied around the Hartes case.
The state legislature changed the law that shielded search warrant affidavits from public view after the couple testified before lawmakers.
The sheriff's department also has amended its policies to require lab confirmation of suspected drug material instead of field tests, which are notoriously unreliable.
Bob Harte said he doesn't believe deputies would have raided his family's home if they believed the public would ever learn why the couple had been placed under suspicion.
The Hartes plan to continue their fight against the way police conduct drug raids, saying officers should stop barging into families' homes before dawn, when children are present, and instead time them to school hours to protect child safety.
Adlynn Harte said she has taken an interest in the militarization of police, and she was particularly troubled by the police response to protests in Ferguson, Missouri.
Source: Raw Story
---
Click below for out latest interview with Julia Tourianksi from Brave The World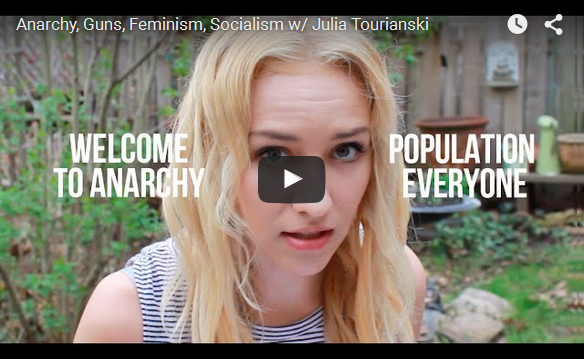 ---
Subscribe to our YouTube channel