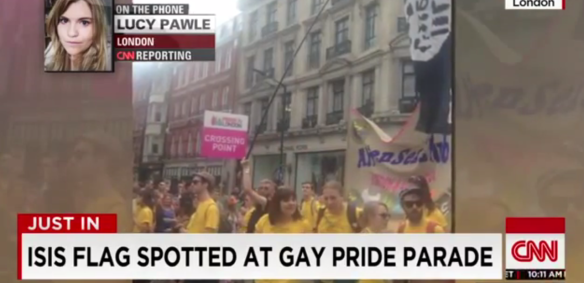 It would be chilling if true: a man flying the black flag of Islamic State at a London gay pride parade.
Unfortunately for CNN's Newsroom, whose substitute anchor Susan Malvo devoted a breaking news segment on Saturday to alleging just that, the "ISIS flag" in question is not actually an ISIS flag. It is a crude parody with lettering composed of the silhouettes of sex toys.
Specifically, dildos and butt plugs.